2 tags
"To practice gratitude and joy, in those moments of terror, when we're wondering,..."
– Brené Brown, The Power of Vulnerability. [My all-time favourite TED talk.] http://www.ted.com/talks/brene_brown_on_vulnerability.html
"The first step towards getting somewhere is to decide that you are not going to..."
– John Pierpont  (via blua)
it sings!
i am helium glazed, punch-drunk head full of sugar air. nerves like live wires, lithe and fizzy. (you mouth things to me on the backs of my eyelids, my hallucinating finger paces the length of your bottom lip.)   everything feels so close now, oppressive. the room is holding its breath.   you have made me forget subtlety, pretense clattering; i am sure a false move will...
"a good family barbecue, alcohol fuelled laughter, ampersands, ani difranco,..."
– a list i just found of things i liked in 2004.
Watch
friday night in on my own as i actually feel.
"Neologisms represent a need to have the right labels for everything. A need to..."
– Neologisms & Linguistic Lacunae by Day Glo [via hitRECord] (I wanted to quote the whole thing, but I refrained. Follow the link, go read it!)
"The realization that I was not the omniscient narrator of my own life was a..."
– From "Consider The Elephant" by RedHeadMonster on hitRECord.
my imaginary friend
We were lying side by side in the grass. It was Summer. You were trying to get to the bottom of my unhappiness. "Are you afraid you'll fail? I shook my head. "Are you afraid you'll end up alone?" I sat up on my elbows to look over at you, "No, that's not it." "Well, what?" I paused searching for the answer. It would be nice to...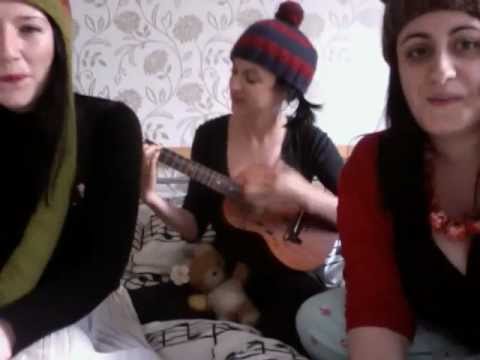 Watch
celiarowlsonhall: It's a DUEL over DUSEN DUSEN. more at https://vimeo.com/letslikelike Bravissimo! <3
2 tags
unlearning & re-learning
She was tentative almost to the point of sullen; it was easier to behave abruptly than to accept there was something there that she couldn't put her finger on or explain away to nothing. It was all in a language she had unlearned, all rough on her tongue as it arched back together into a string of sounds, a sixth sense that whispered begging to be spoken...
HitRECord Tumblr: Duvet Psychology →
hitrecord: Text by tori == I think how you put on a duvet cover says a lot about you. I mean, first up you have the bolshy types who turn it inside out & pull it over their head, before grabbing the duvet and turning the cover back the right way round. They're the not-afraid-to-get-their-hands-dirty folk who don't fear going head first into a situation, quite literally in these...
providing my own comfort
i'm in the right mood tonight where the words flow out of me and i could get anything out without seeing it curdle on the page. but all the moments in my life that float in front of my vision are old memories, rehashed, rekindled. nights that have been sentenced to death, sandwiched between a capital letter and an arrogant full stop so many times that they're just recurring dreams that...
"Nobody made a greater mistake than he who did nothing because he could only do a..."
– Edmund Burke (via mindovermatterzine)
cloudhair: Old magic, on the dawning of a new...
Looking up - [a story told in 10 minutes.]
There were only a few minutes to go, so I quickly pulled on my dad's oversized wellington boots over my pyjamas and stepped outside. "Hurry up, you're going to miss it!" I yelled back through the doorway and looked out down the garden. It was pitch black but I could make out the faint lines of the trees in the field beyond the garden wall. I heard heavy footsteps and then...